yes its that time again where i gush all over the newest designer who designed a collection for target. jason wu OMG! the collection was amazing and because the last time everything was almost gone (
missoni
who could blame them) we went as soon as the store opened. which was nice because the racks were nice and stalked. this time there was no drama, no weird lady following us around. it was great! so i scored some pretty amazing things that i can't wait to mix with my wardrobe, and the best part no black! unless you count the black cat. in which this case i don't. I'm trying to introduce more color in my closet. this time i will share pics of the outfits i plan to make using these new pieces a little later.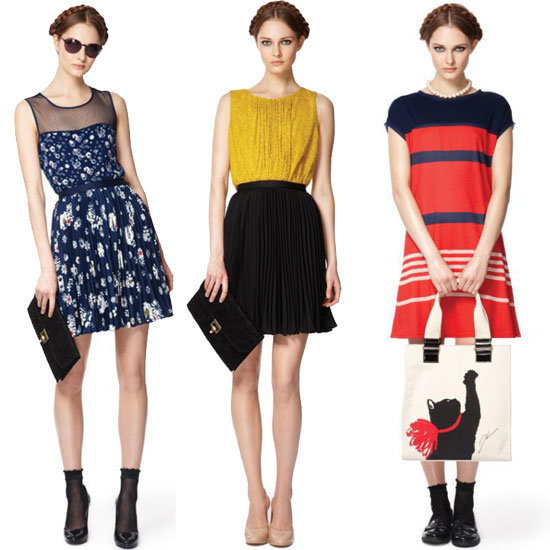 this little cat reminds me of my little cat henry, which made my heart melt and instantly obsessed.
how about you guys were you excited about this collaboration as me (dreamt about it 3 time last night, yes i was that excited!) And if you were what goodies did you score? we can geek out together one fashion nerd to another.
love and cupcakes